Yandere Simulator Edit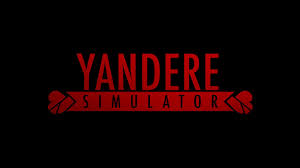 Yandere Simulator
is a game played by
Kubz Scouts
.
Information
Edit
Jay plays Yandere Simulator and still is. Currently, he makes Yandere Simulator Myths, a series where people ask him questions, give him challenges, or tell him myths that they have about the game, and he tries to answer them in a video.
The playlist can be found here
If you have any myths, challenges, or questions, comment it in one of his Yandere Simulator videos. 
Jay jokes a lot in his Yandere Simulator videos, creating running gags in the episodes.
"TAKE THIS KNIFU AND END THIS BITCH'S LIFU!"
"Now we're gonna get Midori GURINUUUUU" (CAN POLICE FIND MURDER PHOTOS?)
The teacher is "the Terminator," "Robocop," etc.
He calls Kokona "Big Tits McGee", "Kokoni", "Leader of the big titty committee." and "Kokoni Fried Chicken", when he's lighting her on fire.
Many girls in the school are part of the Itty Bitty Titty Committee.
End this bitch's LIFU.
That ass tho.
He calls every male student a fuckboy.
"Now we close this doe(door) and TRANQ THIS HOE"
He calls Oka "Oka-Cola' when he puts her into the grinder.
"Bowl cut haired fuckboy" is what he calls Senpai at times
Every time he grinds a student, he comes up with a name for them.
Budo is a Martial Arts Fuckboy.
Students will "twirl like an idiot."
One more time for the homie, DJ Screw.
Run your candy ass to the third floor!